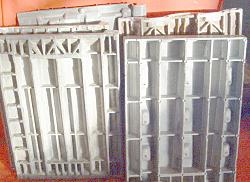 Basic Designs of Roof Tiles. If you plan in using design concrete roof tiles for your house, you should be aware that choosing the best tiles for your house is arduous, especially if you lack the basic knowledge on some of those types To help you make your pick more accurate, consider the following descriptions on come of the basic types of roof tiles
The perfect design for houses with French or Italian themes are Slate tiles. The use of slates as roofing will create a classic look in any house, especially if the overall theme is already present. Slate tiles are fireproof, easy to maintain, and are resilient from any foreign situations. If you want to experience the classic era- slates are for you.
Clay Concrete Tiles:
Concrete Tiles type is considered as the strongest type of roof. Made form clay, its materials can resist moisture and changing temperatures. The brick-like texture that it provides to your roofs also adds to the benefits that you can receive from using this type of tiles.
Wooden Tiles:
Wooden Tiles raw brown hue promotes closeness to nature, even in this world of contemporary designs. When it comes to functionality, this type can also perform well, especially if maintained properly.
Research on the other types if the above types will not fit into the theme you are planning for your home.
Roofs installed with concrete tiles are the way to go. All you need is good cement, water, quality river sand, and you're in business.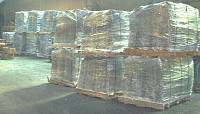 Molds Concrete Roofs
Prices for aluminum molds made by die casting for concrete roof tile machines and roofing industry.
Contact us if you are looking for Pricing for aluminum molds for concrete roofing for the concrete roofing industry equipment, please call 800-524-8083 or email us at sales@tile-molds.com.