Protection with Roofing Tiles. Concrete roofs may be expensive compared with asphalt shingles. It may be heavier than metal tiles. Concrete tiles surely needs expertise of a professional in having it installed. Its maintenance may be tricky. Yet, concrete roofs protect homes better than other roofing materials.
Why should you get concrete roofs? How do concrete roof tiles protect homes? It being heavy makes it durable. Its weight enables the concrete tile to surpass the challenge of incredible weather conditions. It can stand against tornadoes, heavy rains, snowstorms and hails. This material can even survive fires. These amazing features show how concrete roofs protect homes.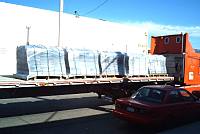 Here are several other reasons why you should choose concrete roof tiles. You can design concrete roof tiles in different shapes and colors. This is a durable way to be fashionable. The good thing about concrete roof tiles is that it doesn't give up the idea of becoming attractive and pleasing to the eye over durability. Also, concrete tiles when installed and maintained properly can last really long. Its life-span is up to fifty years and up. Its price will surely be in proportion to what it can do to your home.
You will need the help of your reliable home builder when you start installing roof tiles. For one, since it is heavy, it is best to make sure that the structure of your home's foundation can fully support the weight of your concrete roofs.
concrete roof tiles are the way to go. All you need is good cement, water, quality river sand, and you're in business.


Design Concrete Roofing Molds
Concrete Roof Tile Blog gives information on how to get a Die Casting Aluminum Molds for Concrete Roof Tiles to make concrete roofing. If you are looking for a Design for Concrete Roofing, please call 800-524-8083 or email us at sales@tile-molds.com.