Roof Tile Benefits. Several people pick diverse kinds of roofing materials for their houses for different reasons. One of the most well-liked options is concrete roofing materials because of the numerous benefits that they supply. If you desire to know more about them, here is some remuneration of concrete roofing:
First benefit of concrete roofing tile is resilience. A house developed with concrete roofing materials is more probable to last for a long time than a house constructed with other types of material. It was said that a house with concrete roof could last for at least fifty years.
Concrete roof made from concrete roof tiles and trim tile molds also offers protection for you and your family. Concrete roofs are fire safe, meaning they can endure the tremendous heat coming from the sun outside. Also, it is more effectual in cold weather, which makes it well-liked among people who are survive in northern countries.
The benefits of concrete roofing also include low maintenance. Since it is very resilient, it does not decompose or decay, evaluated to roofing materials made of wood. You do not require restoring it as often as wooded roofing.
Because of its resilience and low maintenance, it is also inexpensive to install concrete roofing. Sure, it can be more costly when you buy them at first compared to other materials, but when you think about the long term benefits of concrete roofing, you will know that you will put aside a lot of money if you install this kind of roofing for your house.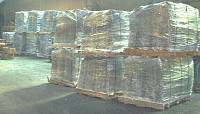 Molds Concrete Roofs
Prices for aluminum molds made by die casting for concrete roof tile machines and roofing industry.
Contact us if you are looking for Pricing for aluminum molds for concrete roofing for the concrete roofing industry equipment, please call 800-524-8083 or email us at sales@tile-molds.com.