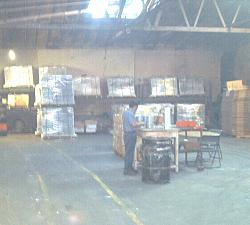 Aluminum Die Casting–It's Not About the Money. Aluminum die casting is one of the most efficient and quickest ways to construct different kinds of components that we utilize for everyday. Although the procedure may sound very easy, die casting parts require to be finished each time a new run-through is commenced. Die casting parts such as aluminum molds for rooftile are very important in the achievement of a lot of aluminum die casting outputs, so as to generate the ideal dimensions and shape asked for by the customer from die casters. Prior to the implementation of the client's plan, a die caster must be able to guarantee that all parts essential in the die casting procedure such as trim tiles are obtainable on the day of the items' creation. This is also why discussion is a vital stage in the manufacturing of dies. At this point, die casters are able to create expectations with the customers as to how much money will be required to complete all the die casting parts.
Every part needs diverse undercuts and slides, making the equipments quite costly. Although some die casting parts may financially cost a lot, these have a lot of promise when it comes to the major procedure of aluminum die casting. Die casters are able to manufacture quality electrical components that are certain to have the lightest weight and the best strength during their particular applications and functions. To make the ideal die casting design, it is necessary to make sure that all parts are created with high quality aluminum and are not deprived from expensive measures. With the parts completely in place, customers are sure to receive the best components for their product.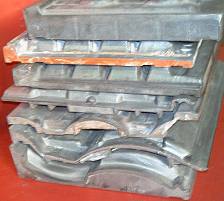 Concrete Roof Tile Answers
Concrete Roof Tile questions and answers (FAQ) Frequently Asked Questions regarding almuminum molds to make concrete roofing. Contact us if you are looking for Concrete Roof Tile Questions and Answers for the concrete roofing industry equipment, please call 800-524-8083 or email us at sales@tile-molds.com.