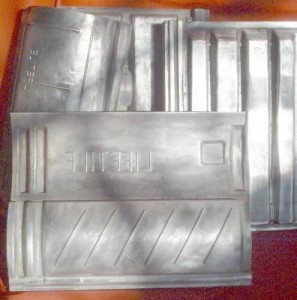 Have a Better Home with KDC. Concrete roof tiles come with many intricate architectural designs and shapes, mainly: Flat Profile, Low Profile, and High Profile roofing tiles. There are also many other styles such as Mission, Roman, Double Roman, Villa, Estate S-Tile, Slate, Shake, Spanish, Flat, or Barrel. Because of this, many different aluminum mold designs need to be manufactured or purchased by the manufacturers of concrete roof tiles.
Kinetic Die Casting makes aluminum roofing tile plate. Kinetic Die Casting Company (KDC), one of the leading companies when it comes to die casting, has been manufacturing aluminum die casts for different purposes like tile molds since 1994. They produce lower price and high quality aluminum or zinc die cast parts, high pressure part die castings, aluminum part castings, and aluminum die castings for different industries. These industries include: Lighting Companies, Hand Tool Manufacturers, Automotive Part Manufacturers, Military Parts Manufacturers, and Roofing Tile Manufacturers. They have been making die casting parts in zinc alloys for the past eight years now but they specialize in making Aluminum Die Casting Parts.
Aluminum molds for roof tiles are made by Kinetic Die Casting. They make versatile aluminum molds for concrete roof tiles. Homeowners and other customers should consider buying concrete roof tiles made from aluminum molds. Since a concrete roof tile's weight is around 400 pounds, the house needs a strong substructure in order to carry its roof's weight. Kinetic Die Casting makes aluminum roof molds and assures customers that their aluminum molds remain in shape and last for a long period of time.
KDC also accept a purchase and delivery of less than 1000 die cast parts. Many of their customers purchase a few hundred die cast parts in one go while some customers buy several thousand parts in one purchase. Customers believe that aluminum die casts parts made by KDC are of high quality.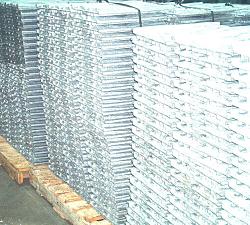 Production Concrete Roofing Molds
Die Casting Aluminum Molds Production for Concrete Roof Tiles to make concrete roofing. If you are looking for Production of Aluminum Molds for the concrete roofing industry equipment, please call 800-524-8083 or email us at sales@tile-molds.com.