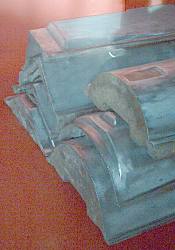 Beautiful Concrete Roofs for Your Home. The ability of concrete roofs to survive violent weather conditions is one of the reasons why many people choose this roofing material for their homes. It can survive tornadoes, snowstorms and heavy rain. Its durability is remarkable as well. Concrete roof tiles do not rot or smell just like wood shingles or hot mopped asphalt roofs. They are easy to maintain which makes it even more pleasing. Even professional builders find this material pretty essential in their building projects. Concrete roofs have earned a good reputation over the years. This is undoubtedly the best choice for your homes. You will never go wrong with concrete roofs.
Besides being sturdy, it is also a beauty to look at. It has a wide variety of designs that you can choose from. Concrete roof designs can easily blend with the outer look of your house. These beautiful tiles will definitely complete the look that you want your house to have. Will concrete roofs last 50 years or more? What makes concrete roofs extra special is its impressive long life-span. Concrete roofs last 50 years and up. This is no joke. Concrete roofs are meant to age in style with you – with proper installation and maintenance, of course.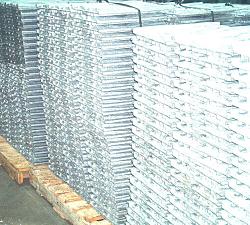 Production Concrete Roofing Molds
Die Casting Aluminum Molds Production for Concrete Roof Tiles to make concrete roofing. If you are looking for Production of Aluminum Molds for the concrete roofing industry equipment, please call 800-524-8083 or email us at sales@tile-molds.com.