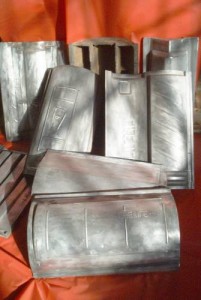 Concrete Roof Tiles are Excellent Protection. The roof is one of the biggest elements in a construction that occupies 40% of the visual area seen in a structure. Using a tile roof will add a distinct touch to a structure. Nowadays, different design concrete roofing tiles are in demand in the market, not only for the purpose of roof great protection, but also for strength and creative appearance. One of these is the concrete roof tiles. To begin, concrete roofing tile, what is this?
Concrete roofing tile is a type of a roofing tile that is made of sand, cement, and water. Since it is made of concrete, it is expected to be long lasting. Its long history can be traced way back 1884, where the first concrete-based roof tile was made in Europe. After the World war II, concrete roofing tiles made its way in the southwest part if the united States. For over 100 years, concrete roofing tiles have proven its durability and beauty.
Furthermore, concrete roofing tiles are resistant to extreme heat, hail, and strong winds. They are available in different colors and styles. They can be produced to look like slate, wood, and clay. They are also low maintenance, too. They are energy efficient, which can save you from spending too much.
Concrete roofing tile, what is this? In general, it is a sustainable roof covering that can last a lifetime. Many concrete roof tiles now are manufactured with innovations such as reflective surfaces that can add to the homeowner's comfort. With its aesthetic appearance and durability, no wonder why its demands are growing. So if you're building a home, or replacing your roof, concrete roofing tiles are a great choice.

Trim Molds for Concrete Roof industry
Prices for aluminum roofing tile molds made by die casting for concrete roof tile machines and roofing industry.
Contact us if you are looking for Tile Mold Pricing for aluminum molds for the concrete roofing industry equipment, please call 800-524-8083 or email us at sales@tile-molds.com.