Why Should You Use Die Casting Parts?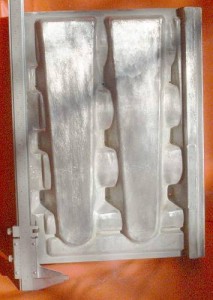 Die Casting Parts' many benefits – Most original equipment manufacturers (OEMs), such as those manufacturing cars and other automotive vehicles, computers and other electronic appliances, utilize die casting parts in their products because of the many rewards these components offer. Die casting parts could be produced efficiently and economically as they could be calculated to the precise terms of the OEMs. Once the particular OEM designs have been developed into the wanted dies or molds like a tile mold, the die casting parts could then be mass-produced by the thousands. No machining or just a little finishing of die cast parts is necessary since all the completed products are equal and dependable to the original OEM design.
Die casting parts' service life is also significantly longer because they are sturdier than other castings like plastic moldings. More striking finished products are also made achievable by die casting parts like concrete roof tiles which could be designed to visually complement the immediate area where they are to be attached. The door handles of home refrigerators is one great example of how die cast parts could aesthetically boost the ultimate consumer product.
Furthermore, well-designed die casting parts add to competence in the production line. These components already come in their net shapes so that no welding or fastening may be necessary in some applications. And should there be want for fastening of die cast parts, studs or holes as self-fastening devices may be integrated in their design to make simpler product assembly and as a result help decrease cost of production to the advantage of both manufacturer and customers alike.


Design Concrete Roofing Molds
Concrete Roof Tile Blog gives information on how to get a Die Casting Aluminum Molds for Concrete Roof Tiles to make concrete roofing. If you are looking for a Design for Concrete Roofing, please call 800-524-8083 or email us at sales@tile-molds.com.