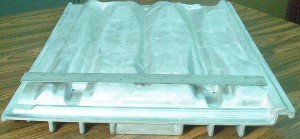 Designed Roof Tiles. Knowing what to use is more likely the greatest problem a house owner would face when it comes to constructing his dream house. If you are currently in this phase of your journey to create the best house in your own perspective, it will be wise to know the basic types of designed roof tiles that could affect the overall theme of your house. Here are some suggestions:
Concrete roof tiles (Clay):
Concrete Roof tiles works well in the Mediterranean or Spanish house models, due to the brick-like look of the tiles. They are also fireproof and could last for at most fifty years if taken care of.
Wood shingles:
Like Concrete roof tiles, wood shingles will be beautiful on ranch-like houses. The brown and natural mossy color of this roof is a breath of fresh air for the contemporary houses of today.
Concrete roof tiles (Engineered Fibers):
Concrete roof tiles will fit any type of themes or designs for your house. Unlike the clay counterpart, the use of engineered fibers made this roof tiles easy to maintain and durable to any of the known roof hazards, including insects.
Take time and research more on the other types of roof tiles in the Internet since so much more are available.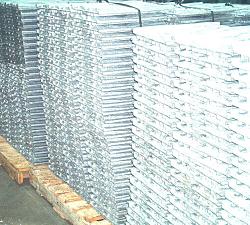 Production Concrete Roofing Molds
Die Casting Aluminum Molds Production for Concrete Roof Tiles to make concrete roofing. If you are looking for Production of Aluminum Molds for the concrete roofing industry equipment, please call 800-524-8083 or email us at sales@tile-molds.com.