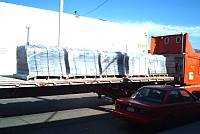 What's Behind the Concrete Roof Tiles? Today, there are numerous concrete roofing tile companies that can supply and provide high quality concrete roof tiles that will surely meet the customers' expectations. These companies are also responsible in assisting the homeowner in their roof installation. There are several leading and trusted companies to choose from in the United States and United Kingdom, where concrete roof tiling is widely used. These manufacturers offer great deals for customers' satisfaction. With these companies, one is assured of world class and high-end concrete roof tiles.
Following are some of the international concrete roofing tile companies or tile molds company that are known to bring excellent roofing material services.
Boral Roofing
Boral Roofing, a subsidiary of Boral USA, Boral Roofing is considered to be the largest provider of premium concrete roof tiles throughout the US. This company is also recognized to be the most sustainable roof tile manufacturer.
CertainTeed Corporation
CertainTeed Corporation is said to be the leading manufacturer of building materials in North America.
Eagle Roofing Products
Eagle Roofing Products has been in the roofing industry for over 40 years. Being known to be outstanding in customer service, Eagle has offered state-of-the-art roofing tiles with a wide range of colors.
Braas Monier Building Group
Braas Monier Building Group is known to be behind the UK brand Redland, it is the country's trusted provider of roofing tiles including concrete roof tiles. Braas Monier is a leading worldwide supplier of roofing materials and has been in the industry for over 90 years.
These concrete roofing tile companies are essential in providing durable and long lasting concrete roof tiles. Aside from the cited companies, there are other manufacturers that can be considered. When selecting a roof tile company to be your supplier, make sure that it is licensed. Check the company's background so that you'll have an overview of what the company is all about. A trusted company is important in giving you a worry-free and long lasting concrete roof tile experience.
We produce Aluminum Molds for Concrete Roof Tiles, for the concrete tile roofing industry. If your company needs an aluminum mold for concrete roofing tiles, please call 800-524-8083 or email us at sales@tile-molds.com. Stay tuned to our Concrete Roofing Tile Molds website for details and updates.


Aluminum Molds for Concrete Tile Roofing