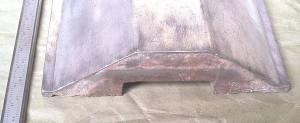 Use Fire Safe Roofing Materials for Your House. When constructing a house, there are so several things that you require to consider such as interior and exterior design, theme, color, style, furniture and appliances and other slight details to create your house good-looking and a cozy place to live in.
You should not fail to remember one very crucial thing in constructing a house—whether it is secure for you and your family or not. Several people lose track of what is really crucial and instead pinpoint more on interior designing. You should also pay close attention to the exterior because the outer parts of your house are the ones which are open to the elements.
For instance, you should think about installing fire safe roofing materials such as cement roof tiles for your house to shield it from catching fire because of extremely hot temperature. The majority of US states necessitate this ordinance in which anyone who is planning to build or re-roof their houses should utilize fire safe roofing materials.
You are required to obtain a permit before building your house which allows you to utilize only Class A fire safe roofing materials such as concrete tiles made from tile molds, clay tile, hybrid composite, slate, synthetic, metal, asphalt shingles, and stone-coated metal.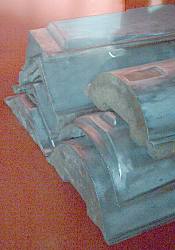 Concrete Roofing Industry Aluminum Molds to Make Roof Tile
Our Tile Mold Blog has information regarding almuminum molds to make concrete roofing. Contact us if you are looking for Concrete Tile Mold Information for the concrete roofing industry equipment, please call 800-524-8083 or email us at sales@tile-molds.com.