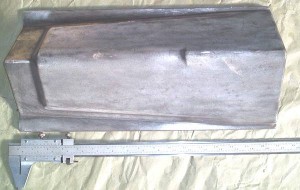 The Style of Concrete Roof Tile. Many homeowners choose to use concrete roof tiles than any other roofing materials because of the product's durability and long-lasting lifespan. Most concrete roof tiles are fireproof, strong against hail, strong wind, and moisture. Not only are concrete roof tiles low in maintenance, they can also serve as one of the main designs of the house.
Roof tiles made from concrete vary not only color but in sizes and shapes as well. Their main designs include Flat, Low, and High Profile. Various other styles such as Roman, Double Roman, Mission, Estate S-Tile, Villa, Shake, Slate, Spanish, Flat, or Barrel are also widely used in many different countries. Some manufacturers even cater to the customized taste of a buyer, considering they will buy several thousand pieces of the tiles.
Concrete roof tiles need aluminum molds because their elegant and intricate designs will not be possible without these molds. Aluminum molds also come with many other names: Roofing Tile Molds, Tile Molds, or aluminum plates concrete roofing. Concrete roof tiles need aluminum molds because these molds weigh less and commonly also cost less than steel molds.
Concrete roofing tile machines are used by die casting companies in order to make concrete tiles using aluminum molds. These machines usually make up to 1,000 roofing tiles a day. Extrusion process with a concrete slurry is used to manufacture several thousands of these tiles a day. These tiles then dry in kilns and become durable concrete roofing materials.
Concrete roof tiles need aluminum molds. Without the presence of aluminum molds, shaping concrete roof tiles elegantly will be difficult, if not impossible.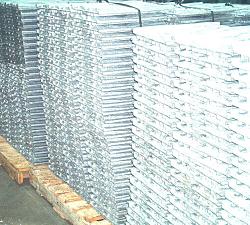 Production Concrete Roofing Molds
Die Casting Aluminum Molds Production for Concrete Roof Tiles to make concrete roofing. If you are looking for Production of Aluminum Molds for the concrete roofing industry equipment, please call 800-524-8083 or email us at sales@tile-molds.com.