Concrete Roof Tiles…what are they? You may have heard the phrase concrete roof tiles from some construction site, and you might still be guessing what that means. Well, good for you since this article will discuss just that. Moreover, if you are planning to reconstruct or renovate your home, knowing what this is a good help.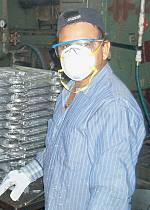 What are Concrete Roof Tiles? Concrete roof tiles are little rectangles of clay or engineered fibers that are to be arranged side by side to form a houses roof. You may have seen bricks during your younger years. If that is so, you can easily imagine the look of a normal clay roof tile. They are a bit lighter and thinner, though, as compared to your bricks. Many are trying to use this new type of roofing material because of this enhanced resistance against the common enemies of your roofs. Due to the toughness of the materials used in creating these tiles, it can last for at most fifty years, and it can protect your house from the changing weather conditions. There is no wonder then, that most of the owners use this roofing in their own homes.
Looking into renovating your house? You should try replacing your unsatisfactory roof materials with custom design concrete tiles. Use concrete roof tiles instead to keep your house protected and safe all year round.
We produce Aluminum Molds for Concrete Roof Tiles, for the concrete tile roofing industry. If your company needs an aluminum mold for concrete roofing tiles, please call 800-524-8083 or email us at sales@tile-molds.com. Stay tuned to our Concrete Roofing Tile Molds website for details and updates.


Aluminum Molds for Concrete Tile Roofing