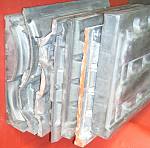 Concrete Roof Tile Color.The roof is an important element in considering the aesthetic appearance of your home. Choosing an appropriate color for your roof is a great way to start to enhance the beauty of your home. Traditionally, Terra Cotta is the widely used color for a roof tile. As technology made its way in innovating roofing systems, many more roof tiles are introduced in the market. Hence, a wider variety of color choices is provided to suit the needs and taste of the homeowners.
Design concrete tiles are of wide variety. You can paint them or have them with color-through. In painting them, concrete roofing tiles can look like other roofing material such as wood, slate or clay tiles. Aside from these, there are other color choices to choose from. You can use neutral colors like tan, brown, cream, black, and gray. With the color-through option, color pigments such as white and gray, are added to the concrete mix to produce more durable tiles. One-color or multi-color is available to give your concrete tiles different shades and patterns. In multi-color, you can mix up seven to ten different colors that can flash in one blend. One can consider using various shades of brown or mixtures of blues, blacks, and grays.
While choosing concrete roofing tile colors, one must consider the climate. Color-through concrete tiles are the best choices for places with cold climates. Coordinate your roof tile color with the other elements in your home. Correct choice of Concrete roofing tiles is a good way in adding your own touch to the features of your home. This will also add a distinct appeal to your home. For concrete roofing tile colors, the choices are endless.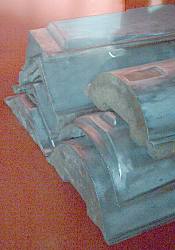 Concrete Roofing Industry Aluminum Molds to Make Roof Tile
Our Tile Mold Blog has information regarding almuminum molds to make concrete roofing. Contact us if you are looking for Concrete Tile Mold Information for the concrete roofing industry equipment, please call 800-524-8083 or email us at sales@tile-molds.com.