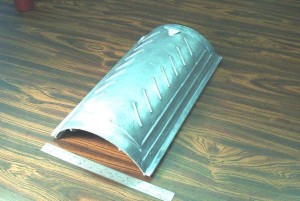 Your Choice Of Roofing Materials. When you are in the process of constructing or remodelling your home, you will need to find quality roofing materials like concrete roof tiles made by tile molds to serve as the pride of your dwelling. The most fitting type of roofing materials should not only improve the beauty of any home, they should supply comfort and energy-efficiency to the interior, as well. The roof is one of the first things that draw attention to your house, and poor choice of roofing materials will render your dwelling exceedingly unappealing, or give the exterior of your home a incompatible look. To prevent this from happening, your choice of roofing materials should be given much time and import before you finally make a decision.
First, start by taking a look at the houses in your community. What type of roofs do your neighbors have? You can also glance at the kinds of roofing materials in house construction magazines, or on the Internet to assess the pros and cons of each as they relate to the architectural style of your home and your insulation requirements. You can also seek advice from your building contractor and request for his or her opinion about which kind of roofing materials are appropriate for your dwelling.
Concrete roof tiles are all the rage when it comes to roofing materials. This is because they are stronger, more weather-proof, and more energy-efficient, as well as visual enough to add to the attractiveness of your home. Concrete roofing materials are versatile in shape as they can be made to look similar to slate, shake, or terra cotta tiles. They also come in a wide range of colors.
Give time and effort in finding the greatest type of roofing materials for your home will save you considerable cost and worry later in the future.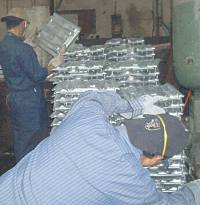 Aluminum Molds for Concrete Roofing
Concrete Roof Tile Blog gives information on how to get a Die Casting Aluminum Molds for Concrete Roof Tiles to make concrete roofing. If you are looking for Aluminum Molds for Rooftile. If your company needs an aluminum mold for concrete roofing tiles, please call 800-524-8083 or email us at sales@tile-molds.com.