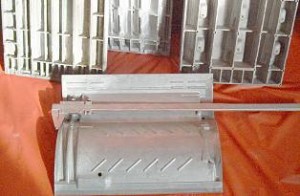 Roofs that Last. Everyone wants a roof that will last long. Among the many roofing materials in the market, concrete roofs can relatively last longer. Concrete roof tiles last 50 years and up. How can concrete roofs last 50 years without much worry? Aside from it being beautiful and attractive to eye, and it being not very expensive, it is made to be pretty durable.
Famous for outstanding durability, Concrete roofs have remarkable long life spans. It is evident that this material is pretty sturdy because manufacturers find it easy to give a minimum of 50-year warranty for concrete roof tiles made from tile molds. It is safe to say that concrete roofs can surpass its 50-year warranty. It can withstand heavy rains, horrible tornadoes, strong snowstorms and even vicious fires. The quality of Roof Tiles are unbelievable!
If you find that concrete roof is not for you, you can put metal tiles into consideration. Metal tiles can last for at least fifty years. It is low-maintenance, durable, light weight and a friend to the environment. The trouble with metal tiles is that it can be difficult to install and might need periodic painting. It is also expensive.
If money is no object, you can try slates. Slates are very stylish and very expensive. They are fragile and require specialized installation. But it can also last as long.

Trim Molds for Concrete Roof industry
Prices for aluminum roofing tile molds made by die casting for concrete roof tile machines and roofing industry.
Contact us if you are looking for Tile Mold Pricing for aluminum molds for the concrete roofing industry equipment, please call 800-524-8083 or email us at sales@tile-molds.com.