Facts about Roof Materials Some facts and basic knowledge, even in the most basic things, will most likely help you achieve the best offers and options that you can see for those things. This is especially true for roof materials. From the varying types of these aluminum molds for roof tiles, anyone has a big chance of picking the wrong type for their family's need. If you want to keep your records straight, here is a comparison in the different types of roof materials:
Composition:
o This particular type of roof material can be used in any house types. However, they are unfriendly to the environment and have a shorter life span.
Concrete Tiles:
o Houses like Ranch-like houses and other classy houses will look at their best with these roof materials. On the sad note, they may be trickier to install than the others may and may require sturdy ceiling structures due to its weight.
Engineered:
o The basic material used is rubber or galvanized plastic. Due to this, your roof will be lighter than usual, but it will retain the strength only synthetic roofs have.
Other types of roof materials are available in construction stores such as concrete roof tiles so try to research on them further.
Roofs installed with concrete tiles are the way to go. All you need is good cement, water, quality river sand, and you're in business.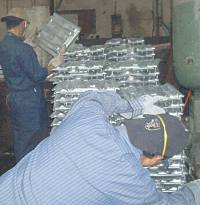 Aluminum Molds for Concrete Roofing
Concrete Roof Tile Blog gives information on how to get a Die Casting Aluminum Molds for Concrete Roof Tiles to make concrete roofing. If you are looking for Aluminum Molds for Rooftile. If your company needs an aluminum mold for concrete roofing tiles, please call 800-524-8083 or email us at sales@tile-molds.com.