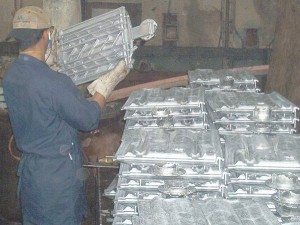 Concrete Strength, Concrete Durability. Concrete tiles are considered the most popular roofing materials in different countries nowadays because of their natural properties and also the advanced technology that manufacturers use to make them. Concrete roof tiles are stronger. Many homeowners in many different countries use concrete tiles for their roofs exactly because these tiles are stronger and more durable than other roofing materials. Modern concrete tile roofs are made from durable cement, graded sands, and pigments constructed into different designs and colors to make custom design concrete tiles.
First, Concrete roof tiles are stronger. This type of tile is long-lasting and has the life expectancy of 40-50 years. It brings comfort to the homeowners indoor because it reduces sounds from the outside while protecting the house from fire, strong winds, moisture, and hail. It is mainly fire resistant and also keeps the house's temperature appropriate to the climate with proper installation. It gives the house an elegant and attractive look because of its intricate architectural styles and color combinations. The colors are mixed instead of simply coated to the tiles so fading is not a problem. Tiles can be textured or smooth, have uniform or ragged edges, one-color combination or several color combinations depending on the homeowner's taste. Thus, the tiles become the decoration themselves.
Second, Concrete roof tiles also have low maintenance simply because they are stronger than other roofing materials. They save a lot of money as well as energy and effort. Learning how to properly maintain your tiled roof will also add to its durability and lifespan. Concrete roof tiles are stronger. They are stronger than other roofing products, but proper maintenance helps a lot in prolonging the lifespan of the roof.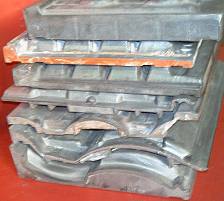 Concrete Roof Tile Answers
Concrete Roof Tile questions and answers (FAQ) Frequently Asked Questions regarding almuminum molds to make concrete roofing. Contact us if you are looking for Concrete Roof Tile Questions and Answers for the concrete roofing industry equipment, please call 800-524-8083 or email us at sales@tile-molds.com.