Style Up Concrete Roof Tiles. There are different concrete roofing tiles styles available in the market. Since these concrete-based tiles made from an aluminum mold for roof tiles are very aesthetic when it comes to design, different styles are made for different purposes. These styles are also made to look like other roofing materials such as clay, slate, and sometimes even wood. There are also times that they are custom designed.
There are four basic concrete roofing tile styles and they are as follows:
Spanish style roof tiles
Curved roof tiles
Flat inter-locking roof tiles
Flat shingle style roof tiles
First, curved roof tiles are considered to be the simplest style of all the styles. They are comprised of alternating concave and convex columns. Spanish style roof tiles are the traditional and most commonly used style for a roof tile. This style is distinguished with its letter "S" profile, which makes each piece serve as both a pan and a cover. The third style is the flat inter-locking roof tiles. This style is fixed on the roof in a broken bond pattern. This roof tile style can withstand extreme weather conditions. The last type is the flat shingle roof tile. It is made of distinguished individual overlapping tiles that are laid on the roof from bottom to top.
Every individual concrete roofing tile style is unique in its own way. Each style should be related to the geographical elements of a place. The weather condition and the design of the structure are vital when choosing an appropriate style to be used. Each roof tile comes in a distinct style that has its own application and beauty.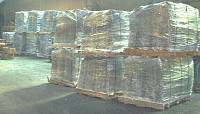 Molds Concrete Roofs
Prices for aluminum molds made by die casting for concrete roof tile machines and roofing industry.
Contact us if you are looking for Pricing for aluminum molds for concrete roofing for the concrete roofing industry equipment, please call 800-524-8083 or email us at sales@tile-molds.com.